Episodes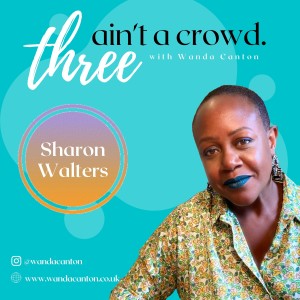 Wednesday Sep 23, 2020
Wednesday Sep 23, 2020
Wanda speaks to Sharon about her collage work and series 'Seeing Ourselves' celebrating black women alongside her personal accomplishments from bike riding, sobriety and running. Don't forget to subscribe!
Follow Sharon on Instagram.
Wednesday Sep 16, 2020
Wednesday Sep 16, 2020
Wanda talks to psychoanalytic, experimental film-maker, Alfonso, about dramatising the everyday, pronunciation and owl eyeballs. 
Subscribing is vibing.
Follow Wanda on Instagram
Find Alfonso's website
Wednesday Sep 09, 2020